Welcome to the Merten Lab
We are interested in the mechanisms of the transfer of chirality respectively chiral information in systems relevant for asymmetric catalysis and chiral recognition. Our main experimental tool is vibrational circular dichroism (VCD) spectroscopy.
Latest news
August 2020
AC of high flexible molecules
Daniel's first paper of his postdoc-stay in our group is out in ChemCommun. In collaboration with the group of Prof. Frank Schulz, we show that VCD spectroscopy can actually distinguish small chemical and stereochemical changes in large and flexible macrolide antibiotics. Read more here!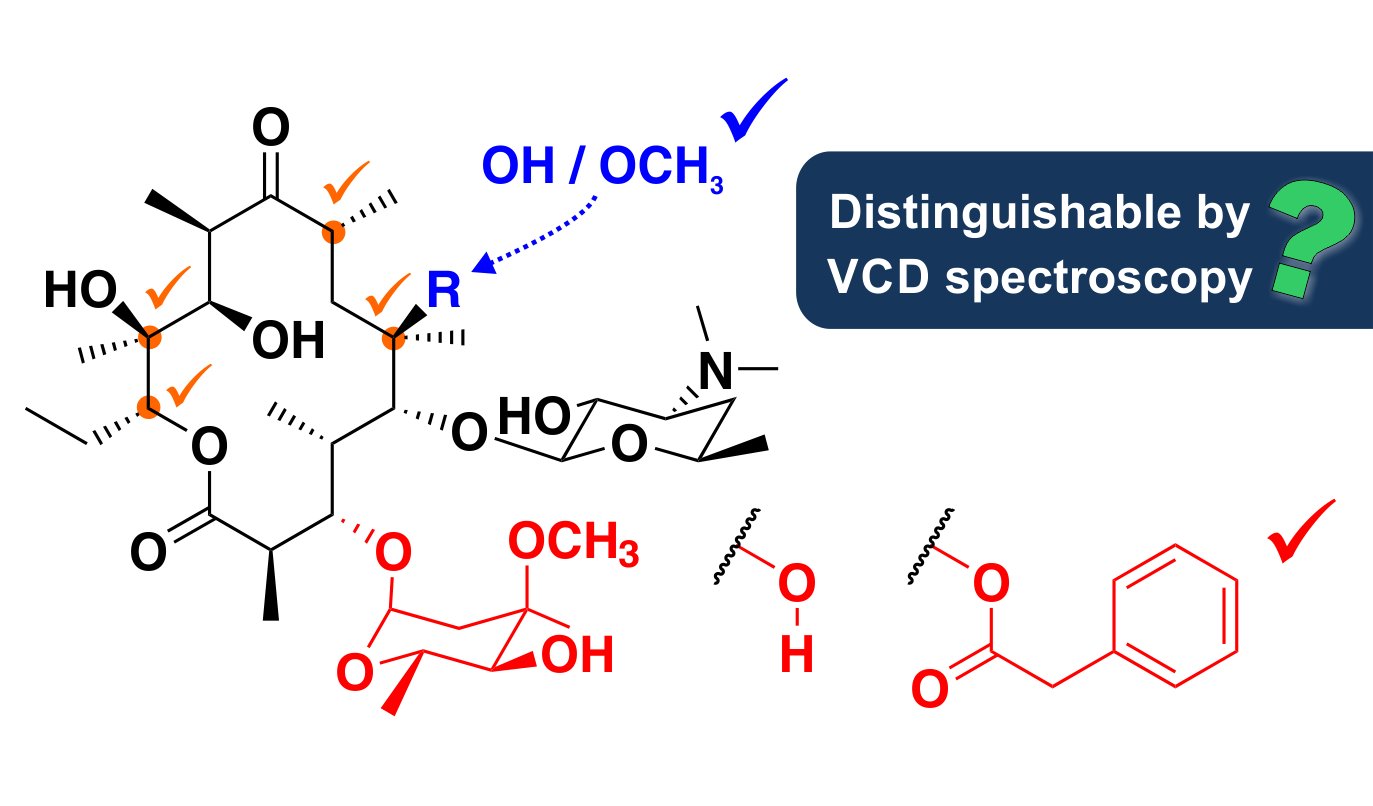 August 2020
VIP Minireview in EurJOC
Christian was invited to submit a minireview on the group's activities in using VCD spectroscopy for the characterization of asymmetric catalysis to the #YourJOCTalents special issue. It was dedicated to Larry Nafie on the occasion of this 75th birthday! Read more!
July 2020
Collaboration on CD spectra of Ni-catalysts
… that have been used in the preparation of chiral polymers are reported in a joint paper with the Pammer group from Ulm. Read more….